Virtual Woodland Hills Networking Meeting
Tuesday, April 05, 2022
,
7:00 PM
-
8:15 PM PDT
Category: Networking Groups
---
During March and April LACPA's Special Interest Groups, Clubs, & Networking Groups are open to non-members.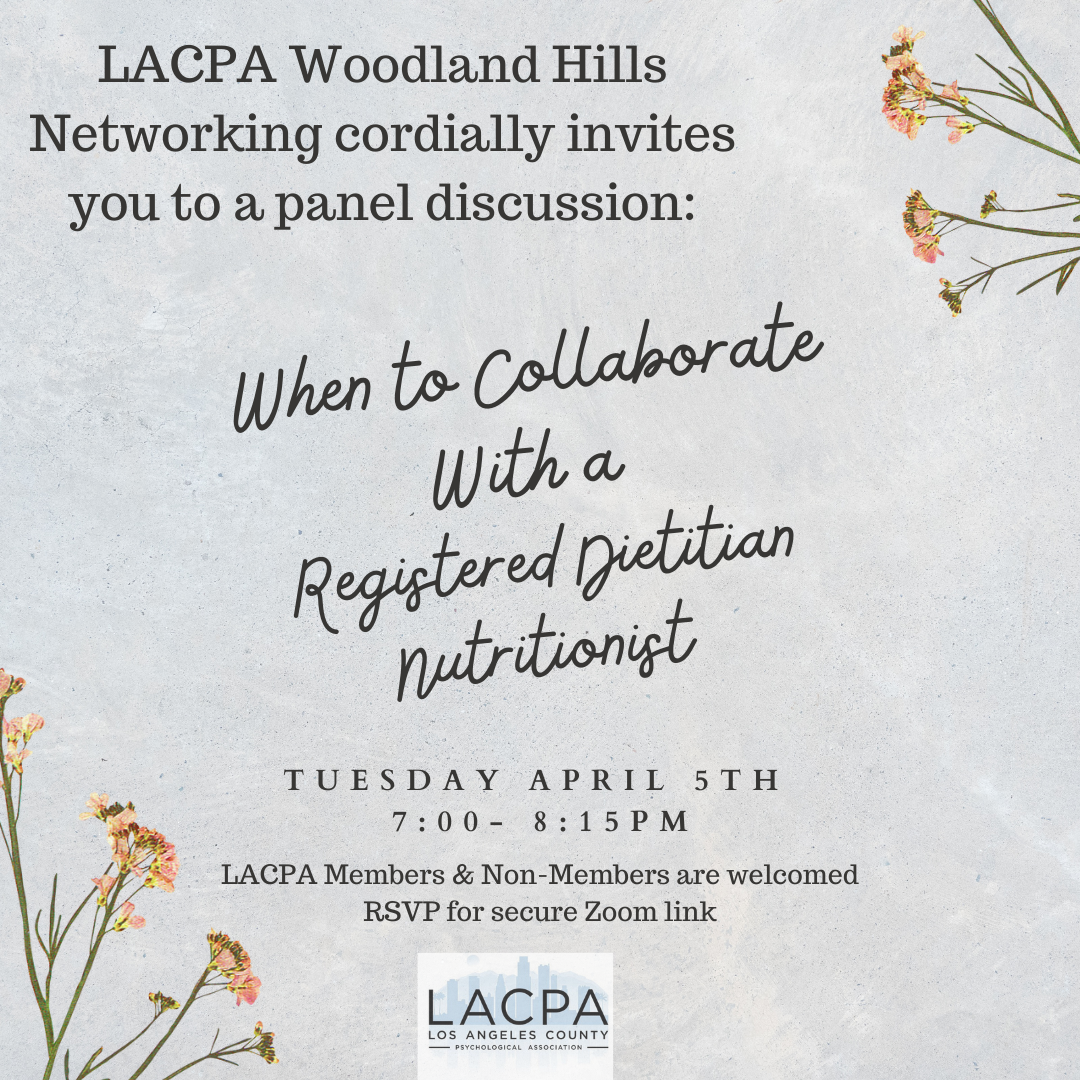 When is a good time for a therapist to collaborate with a Registered Dietitian Nutritionist (RDN)? How could services offered by an RDN be helpful when working on mental health goals, including but not limited to recovery, depression, anxiety? What would the collaboration between a therapist and an RDN look like?

Come and join the Woodland Hills Networking virtual meeting on how to connect and collaborate with a registered dietitian nutritionist! The presentation will include information on the assessment process, setting up treatment goals, and benefits or challenges of collaborating.

All LACPA members & non-members are welcome so please join us!
We'll send you a secure video link for zoom after you sign up!
RSVP to Menije Boduryan-Turner, Psy.D. at [email protected]
---
"The opinions of presenters at informal forums, such as Special Interest Groups (SIGs) or club meetings, and their approach to psychological issues and interventions do not represent a formal endorsement of any position by the Los Angeles County Psychological Association or its members.  The opinions, ideas, and concepts expressed are purely those of the presenter."
---
Contact: RSVP to Menije Boduryan-Turner, Psy.D. at [email protected]