Creative Resilience: Harnessing Uncertainty to Achieve Balance
Miriam Hamideh, Ph.D.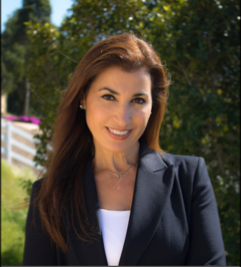 It is an honor to once again be a part of LACPA leadership, now joining you as President for the 2023 term. To better demonstrate my commitment to LACPA and to our profession, I would like to share a little about my personal, educational, and professional journey.
I have been working as a psychologist since 1990. My journey began at the Catholic University of Pelotas (UCPEL) in Brazil, where I found my passion for psychology. I then moved to Buenos Aires, where I worked at a private psychiatric clinic and wrote my doctoral thesis at Belgrano University.