Remembering Our Shared Humanity
Kenneth Skale, Psy.D.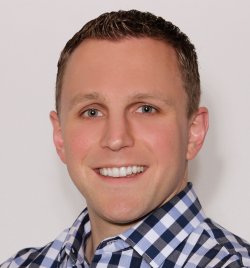 Four years and seven months ago (or thereabouts) I began my journey in LACPA leadership as a student representative, and somehow I find myself here today as LACPA's incoming president for 2020. For those familiar with the responsibility this entails, you would be forgiven for asking why someone would want to do this! Stepping into this role comes with a host of meetings, events, speeches, and a truly untoward amount of emails on top of everyday practice and home life. Nietzsche is quoted as saying, "He who has a why to live can bear almost any how." The duties of LACPA's presidency are enjoyable and rewarding, save the emails, but as I have watched our past-presidents shoulder this responsibility, I realized I would need a compelling why of my own to make it through.