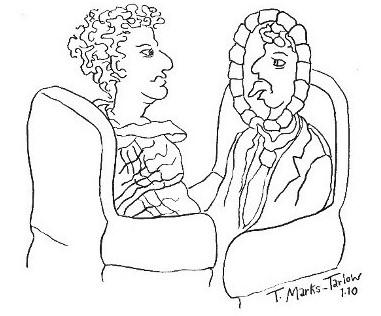 Los Angeles County Psychological Association's

Arts, Creativity and Culture Committee


A Call for Artists

Mirrors of the Mind 11: The Psychotherapist as Artist


From Chaos to Coherence

 

 THIS IS A VIRTUAL ART EXHIBITION!

WE WELCOME ALL MENTAL HEALTH PROFESSIONALS & STUDENTS TO SUBMIT!



This is the 11th year that Mirrors of The Mind has been organized by LACPA. Now, in its virtual form, it serves as a space for psychotherapists to demonstrate the power of art in our community and our unique position as mental health professionals to communicate important truths.
Throughout history, the arts have had a unique and powerful role in social change by bringing attention to human suffering and instilling hope. We believe in the liberating power of the arts to promote empathy, catalyze social healing, and promote greater interconnectedness.


VIRTUAL OPENING: November 20, 2022

DEADLINE FOR ART IMAGE SUBMISSION: Monday, October 3, 2022

ELIGIBILITY: 

Open to all LACPA members and artist-therapists who are not members including psychologists, psychotherapists, psychoanalysts, somatic therapists (including body-based, movement-based, and integrative modalities), clinical and psychology and psychotherapy researchers, professors/instructors, researchers, PhDs, and graduate students.


SUBMISSIONS: Mirrors of the Mind welcomes ONE SUBMISSION ONLY of an image within any visual art medium: painting, drawing, photography, textiles, jewelry, sculpture, ceramics, woodwork, furniture, and other 3-D pieces. Visual art videos are also welcome.


CRITERIA FOR INCLUSION: Artistic value, psychological significance, and originality.

FEE: To defray event costs, there is a $25 art submission fee for LACPA members and non-member students, and $35 for non-members. Exceptions will be made in cases of financial hardship.

FEE PAYMENT:  
Online - You may pay by credit card online by CLICKING HERE.* 
LACPA members will be asked to sign in to their profile. 
Non-members will need to create a profile, but do not have to become a member of LACPA.

Via U.S. Mail - You may also pay via U.S. mail with a check or credit card by downloading and completing the attached form.
SUBMISSION:
  Please 

CLICK HERE

 to submit your art piece.
Please note, your fee must be paid before your art piece can be considered. 

ABOUT THE ACCC: The Arts, Creativity, and Culture Committee harnesses the creativity of clinicians to educate, inspire, and promote reflection and dialogue about power, privilege, racism, protest, and social justice.