LACPA's 2018 Presidential Theme
Self-Care and Balance
Lynne A. Steinman, Ph.D.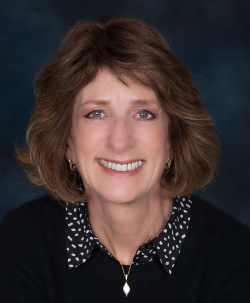 Here I am writing my first President's Column (actually, I'm still President-Elect for a few more days) for the LA Psychologist and introducing my theme for 2018 – Self-Care and Balance. When I first thought about writing these columns, I considered researching the topic and reading a bunch of scholarly articles. Then I reconsidered and decided that I'd be practicing much better self-care by reading a sci-fi novel in my backyard!
As a "seasoned" LACPA member, I thought I'd share part of my self-care journey. I was one of those kids who, like many of us, was taught to finish my work before I played. I learned that lesson well. Fast forward…until one day, probably about fifteen years ago, I realized that I could specifically recall the last time I had actually completed all of my work. It was in 1985 or 86, when I was single, living in an apartment, and employed at an outpatient clinic. Even my checkbook was balanced that day! When I realized it had been so many years since I had finished all of my work, I knew I had to start interspersing work and play. I also embraced a new definition of productivity for myself, where recreation, relaxation, and other self-care activities became as important as work, chores, or errands.
I know that self-care is a journey (with some detours along the way). I certainly still struggle with it. But remember that even very small changes can help. For example, when my smartwatch reminds me to breathe, I feel better if I take the 60 seconds to do it.
In 2018, I hope you can incorporate even tiny self-care changes into your day-to-day lifestyle, both in and out of the office. And I hope that your LACPA membership will help you do that. If you can find the time to participate in one of our clubs, for example, I know you will find it to be restorative and rewarding. And LACPA offers plenty of other professional activities in which you can connect with colleagues in supportive environments. One of those activities is our annual convention. I'm thrilled that our 2018 Convention Keynote Speaker is Dr. Shauna Shapiro, an internationally recognized expert on mindfulness. Her topic, "The Art and Science of Mindfulness," will be a rich source of inspiration for us. Thank you, Dr. James Kalivas, Chair of the LACPA Convention Committee, for lining up Dr. Shapiro for our convention. Please mark you calendars for Saturday, October 27, 2018!
Also in 2018, look for our new Early Career Psychologist Committee. We're looking forward to providing more benefits and resources for our Early Career members. Stay tuned to the listserv and website to learn about these, as well as many other membership benefits.
And until then, please try to engage in at least one restorative activity over the holidays.
Back to 2017 and this column. Before writing it, I did read one article - from the National Register of Health Service Psychologists ("Self-Care as Ethical Imperative," [Norcross and Barnett, The Register Report: Spring 2008]). In it, the authors talk about the paradox of self-care: we struggle to find time to pursue the activities to take care of ourselves that will help us to better take care of our patients. The authors cite the relevant ethics code and discuss how self-care helps us practice more ethically.
The Norcross and Barnett article shouldn't make us feel even worse about our self-care practices. The authors emphasize that there is no "one-size-fits-all" solution. They suggest using strategies rather than specific techniques, such as "Creating a Flourishing Environment" and "Sustaining Healthy Escapes." If you are interested in learning more, Google the article (It's not that long, I promise!).
Share this post: